06 Apr 2013 Leave a comment
by Lemon Bubblez!! in Literature
Lemon Bubblez!!:
Check out my film blog that features reviews and news about film all the time :D
Originally posted on "Everything I learned, I learned from the movies" - Audrey Hepburn: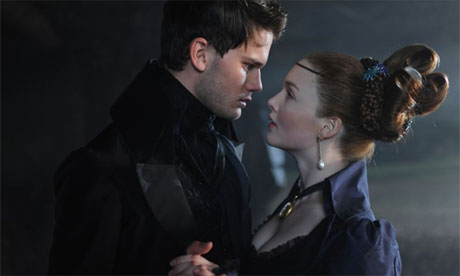 Great Expectations is a passionate coming of age tale about a working class orphan boy named Pip. He is a boy that desires nothing more than to live out his 'great expectations' and transit from rags to riches into a wealthy gentleman. After meeting the tragic Miss Havisham who, since she was jilted at the alter, remains clad in her dusty, withering wedding dress, Pip is provided with a great sum of wealth from a mysterious benefactor. In an attempt to make himself an appropriate suitor for Estella, (Miss Havisham's ward who Pip has fallen irrevocably in love with), Pip exploits the opportunity without a second thought. The tale transforms into an intelligent examination of class divide and questions the power of money in changing our fate.
Far from a typical Dickensian tale of a gentle orphan boy who finds his happy ever after, Great Expectations brings to light the darker side…
View original 493 more words