06 Apr 2013 Leave a comment
by Lemon Bubblez!! in Literature
Lemon Bubblez!!:
Check out my film blog that features reviews and news about film all the time
Originally posted on "Everything I learned, I learned from the movies" - Audrey Hepburn: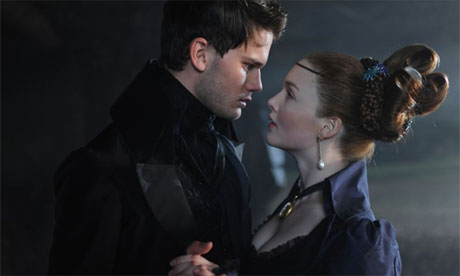 Great Expectations is a passionate coming of age tale about a working class orphan boy named Pip. He is a boy that desires nothing more than to live out his 'great expectations' and transit from rags to riches into a wealthy gentleman. After meeting the tragic Miss Havisham who, since she was jilted at the alter, remains clad in her dusty, withering wedding dress, Pip is provided with a great sum of wealth from a mysterious benefactor. In an attempt to make himself an appropriate suitor for Estella, (Miss Havisham's ward who Pip has fallen irrevocably in love with), Pip exploits the opportunity without a second thought. The tale transforms into an intelligent examination of class divide and questions the power of money in changing our fate.
Far from a typical Dickensian tale of a gentle orphan boy who finds his happy ever after, Great Expectations brings to light the darker side of human emotion and explores themes of betrayal, treachery, grief, sorrow, and loss. In a beautiful adaptation of an emotionally-charged classic novel, Mike Newell's
film adaptation lavishes the story in rich royal blues and golds, enchanting the majestic scenery with a melodic soundtrack composed by the brilliant Richard Hartley (The Rocky Horror Picture Show (1975), Alice In Wonderland (1999)). This tale of passion is brought to life onscreen through Newell's practised direction of actors and aesthetics and is undoubtedly his tour de force.